Services
Niagara Hearing & Speech Clinic provides hearing loss services for all ages. Compatible tests are tailored towards a patient's specific hearing problem. Since no two hearing cases are the same, accuracy with testing is an integral part of the experience. Treatment plans are created after all applicable tests and evaluations have been completed.
Hearing Tests
Hearing Testing and Evaluations
Choosing the right hearing aid starts with a clear understanding of your unique hearing loss needs. Our advanced testing procedures accurately identify whether or not you have hearing loss and measure the type and severity.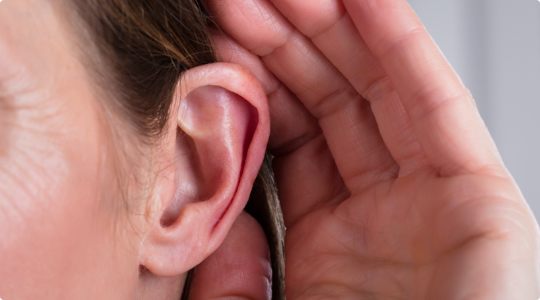 Online Hearing Test
Think You Might Have Hearing Loss?
Take our free, 5-minute online test to get a better understanding of your hearing health. It can determine if a professional screening is right for you.
Our Process
Finding the Perfect Match.
Hearing loss looks different for everyone, and as a result, there are a number of hearing aid varieties on the market. Through careful evaluations and custom fittings, we'll help you find the best device for your hearing loss needs.
Hearing Aid Services
We Service Your Devices
From hearing aid screening, selection and fittings, to ongoing maintenance and repairs – we offer a wide range of services to keep your hearing aids performing their best.
Modern hearing aids are packed with many features to improve overall hearing. Professionals will make recommendations about which hearing devices work best for a patient. The final choice will be a combination of patient needs, price, comfort and familiarity with specific technologies. After the evaluation, a new appointment is set up for when the hearing devices finally arrive.
More on Evaluation for Hearing Aids
At the hearing aid dispensing and fitting, patients get to try out their customized hearing devices. Hearing health professionals provide important information about the use, maintenance and upkeep of hearing aids. With the help of live speech mapping, the devices are programmed a final time for accuracy.
More on Hearing Aid Dispensing and Fitting
Regular maintenance will prevent some of the most common hearing device problems. When repairs are beyond the technical prowess of the user, they can bring it to a professional for onsite repair.
More on Hearing Aid Repair and Maintenance